Podcast: Play in new window | Download | Embed
RMR-071: Winter Naturalists' Rally Preview with Cindy Barrett on the Gray's Lily Leaf Spot Disease Research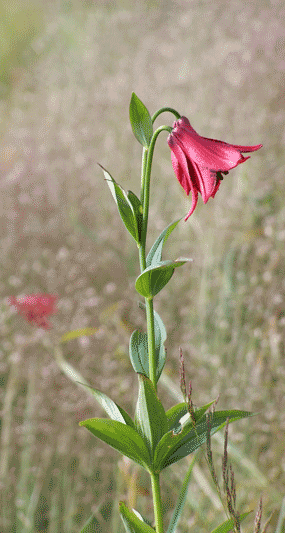 "Gray's Lily Leaf Spot Disease
– Impact and Assessment"
Gray's Lily Researcher
and Graduate Student,
Cindy Barrett will discuss her 
findings at the Winter Naturalists' Rally
Saturday – Feb 11.
Listen to a quick preview with Cindy by clicking on the player above. 
If you have enjoyed looking at the Gray's Lily on Roan, you may have seen some brown spots on some of the leaves. This is a "lily only" leaf spot disease.
Cindy has been researching this disease for two years for her graduate theses at East Tennessee State University.
Join us at the Rally to learn more.
LINKS:
Winter Naturalists' Rally brochure and registration