Podcast: Play in new window | Download | Embed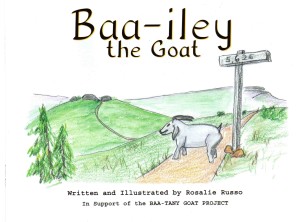 This little book is a great introduction for your little Adventurer to learn about the Baa-tany Goat Project.
The Baa-tany Goat Project is a study of preserving and restoring the grassy balds of Roan Mountain highlands by using browsing goats.
This is a great Christmas gift idea for the mountain lover in your family. Jennifer Bauer's book, Roan Mountain: History of an Appalachian Treasure is my go-to resource for anything about Roan Mountain.