Podcast: Play in new window | Download | Embed
Mountain Bees and Sky Islands
with Eric Rayfield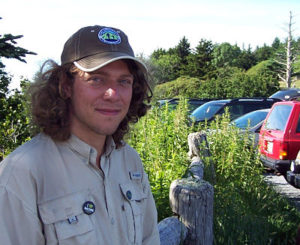 Mountain Bee Adventure Leader, Eric Rayfield, studies high elevation bumble bees. He will lead the Mountain Bee Adventure at the Xtreme Roan Adventures, on Saturday, 30 July 2016.
Eric studies the genetics of the high elevation bees to determine if they are cross breeding with other mountain top bees. Or are they cut off by distance on their own "sky island".  What a fascinating concept.
Click on the play button above to hear more from Eric. 
LINKS:
Xtreme Roan Adventures (a kid's nature day) 
Friends of Roan Mountain